All students are given opportunities to be active members of the school community where they get to carry out a range of roles; from Whanau Leader to Peer Mediators, compost and chicken monitors to librarians.
Being a small school, we rely on all members chipping in and contributing.
Whanau Leaders / House Captains:
Lion: Brady and Brianna
Manaia: Ayla and Adam
Aubrey: Jamie and Johanna
Kauri: Otis and Quinn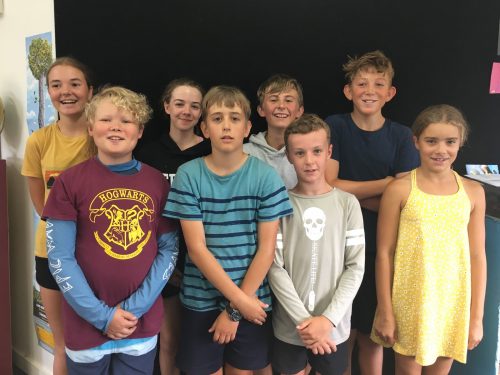 Librarians: 
Our school librarians give up their break times to help out in the library. As it is a community library also, they often help community members that come to issue books. These librarians are good at keeping the library tidy and organised. Each year our most responsible and diligent librarians are selected as part of the Whangarei 'Golden Librarians' treat.
This years Librarians are: 
Jamie, Ayla , Penny, Ella, Gemma, Oceana, Savanah, Otis, Arlo B, Bailey A, Caleb, Nina, Poppy
Peer Mediators: 
We are fortuante to have a large number of our senior students (Y5-8) willing to step up and be Cool School Peer Mediators. They get training from teachers through the Peace Foundation's Cool Schools Programme and supported to help resolve conflict between students around the school. They are such positive role models to have in our school.
This years Peer Mediators are:
Finn, Bailey, Thomas, Andrew, Brady, Georgia, Otis, Quinn, Sol, Rosa, Aden, Bri, Johanna, Abigail, Scarlett, Aria, Jamie, Ayla, Issy E
Enviro Group:
Our school Enviro Group meets regularly to identify and carry out projects related to the school. Some of these include:
Identifying a need for an outdoor classroom and concept design
Monitoring of bait stations for rats around our school perimeter
Weeding, planting, caring for and harvesting vegetables from our school vegetable garden